If your home has recently witnessed physical damage from fire or water accidents, then you need to act quickly! In fact, the more you decide to sit it out, the worse it gets. When you act timely for property damage restoration, it can make all the difference. In such situations, you need to salvage whatever can be salvaged and stop the damage from spreading. However, damage restoration is a huge task that requires not only the right skills, but also a ton of patience. For this, it is best to leave the job upon professionals who have had years of experience in cleaning up property damage. If you are in need of such experts in or around areas like Chicago, Des Plaines, Glenview, Northbrook, Park Ridge or Skokie, then we can be perfect for you. At Musick Loss Management, we can guide you throughout the restoration process as well as lend a helping hand for filing insurance claim. So, be it residential or business property damage, we can help you get back on your feet in the most efficient way possible!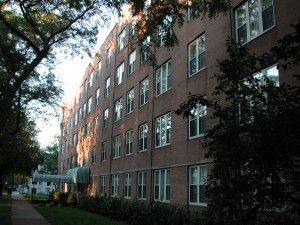 Here are two qualities that you should look for in a damage restoration company. Take a look. 
Dedication
While looking for a restoration company, make sure that they are thorough. They should be able to come by your house or office and check the scale of damage before coming up with an estimate. Whether they are filing the insurance claim or reversing large-scale damages like water permeation in the property, they should be careful and committed throughout the process.
Experience
Experience counts for everything in damage restoration. Of course, since you will be remodeling parts of your home, you would want every hint of fire or water damage to be gone. Sometimes, inexperienced companies may offer you cheaper rates but their service would also be lacking. Even the slightest of traces can grow into bigger problems later. Hence, you must only choose a licensed and experienced company with positive customer feedback.
Need someone to look into the damage in your house? Then call us now at 773-529-9500.