Smoke Insurance, Restoration, and Water Damage Claims in Northbrook IL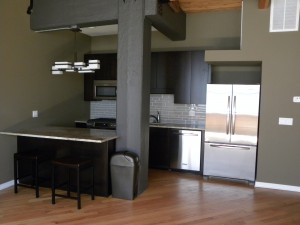 From the Sportsman's Country Club to the Chipilly and Sunset Ridge Woods, Northbrook, IL offers residents a wide array of outdoor, recreational activities. While the town features plenty of lush, green spaces it is Northbrook's beautiful homes that are the true pride of this North Shore community. So where do you turn when your Northbrook home experiences a loss from fire, flood or storm damage? Who do you trust to help you navigate the claims process and ensure you are adequately compensated? You turn to the local professionals at Musick Loss Management.
If you are faced with an insured loss, you may quickly learn how difficult and challenging it can be to handle the details of your claim and your restoration project. In fact, it can be quite the balancing act during an already emotional and trying time. Luckily, you don't have to do it alone. At Musick Loss Management, we are Northbrook's trusted choice for property restoration and public claims adjuster services. We will work directly with you and your insurance company, so you can enjoy a timely and efficient process from start to finish. Our dedicated staff is here to provide you with as much or as little assistance as you need. So, whether you experience flood damage to your business on Shermer Road or need fire restoration for your luxury home off Voltz Road, Musick Loss Management is only a phone call away.
When you partner with Musick Loss Management, you can be confident that you are in the most experienced, capable hands. Your public adjuster will conduct a comprehensive review of your insurance policy and a thorough inspection of your property damage. This allows us to prepare a detailed, itemized claim package to present to your insurance company. If necessary, your adjuster will negotiate your settlement, to ensure that you receive maximum compensation for your loss. In addition, we can also handle your complete Northbrook home or commercial restoration project, including immediate, emergency response like board-up, water removal, structural drying & sanitation, and any other services necessary for securing your property and preventing further damage. We know you want your property expertly restored so you can safely return to your Northbrook home or business as quickly as possible, and our claims adjuster and restoration services are designed to help you do just that. Experience the Musick Loss Management difference for yourself, and contact us today. We appreciate the opportunity to meet your needs and exceed your expectations!