Fire Damage Restoration, Property Damage Restoration in and around Evanston IL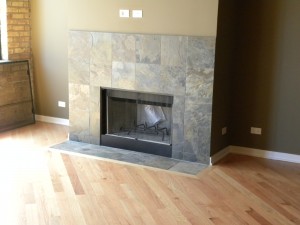 Home to Northwestern University, Evanston, IL is one of Chicago's oldest suburbs. With that rich history comes an array of historic homes, many of which were built over a century ago. If you own a piece of history in Evanston, you know how important it is to preserve the beauty and tradition of your property. So, if you experience fire, flood, storm damage, or other insured loss, you need the guidance of an experienced public adjuster who understands the value and scope of your restoration project.
Your Evanston home represents a significant investment. So, don't trust your insurance claim to just anyone. From sourcing traditional building materials to ensuring a seamless repair, Musick Loss Management has in-depth experience providing restoration and claims adjustment services for historic Evanston homes. When you work with our experience adjusters, you can be assured that we will negotiate with your insurance company to ensure you receive the maximum settlement quickly. Attempting to manage your claim alone can leave you with more questions that answers. At Musick Loss Management, we know you want results fast so you can restore your Evanston property to it's pre-loss condition, and we have designed our services to help you do just that. In fact, working with a public adjuster can mean the difference between a timely restoration and a lengthy battle with your insurance company.
If you have never worked with a public adjuster before, you may be wondering how the process works. After a thorough review of your insurance policy, your adjuster will survey your property and prepare an itemized and detailed estimate for your insurance company. During this process, we can also assist you with temporary housing if needed, as well as emergency board-up, water removal & structural drying, and any other services necessary to secure your home and protect it from further damage. We will also handle further negotiation of your claim to ensure that you receive the settlement necessary to properly repair your Evanston property, and with our outstanding, professional crews, we even handle your restoration work. Plus, you can be assured that we will keep you informed every step of the way. No wondering — No worrying — Just honest answers and proven results.
From Lake Michigan to McCormick Boulevard Central Street to Oakton, wherever your  Evanston home or business is located, the adjusters and restoration experts at Musick Loss Management are always just a phone call away. Contact us today, and let us put our expertise to work for you!