Insurance Claims, Adjuster, Fire Damage Restoration in Skokie, IL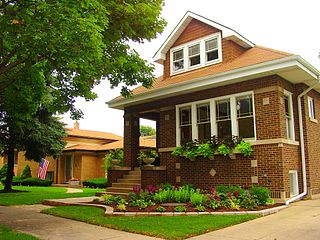 From Skokie Northshore Channel Park to the Skokie Public Library, there is lots to love about life in Skokie. But where do you turn when your Skokie home or business is damaged by fire, flood or storms? What do you do when your property has an insured loss? How do you secure the fastest most capable provider for your restoration project? The answers is simple. You turn to the experienced adjusters at Musick Loss Management.
While many companies may offer restoration for fire or water damage, few have the experience and resources to provide you with the expert insurance claims assistance you will find at Musick Loss Management. We know that the key to any speedy and successful restoration process is seamless claims processing, and we are here to deliver the services you need, when you need them. Whether you live in a large luxury home or a cozy brick bungalow — whatever the size and scope of your Skokie property damage, we are equipped to provide you with the area's finest insurance restoration services. Our expert insurance adjusters have developed excellent relationships with all major insurance carriers, and we understand the fire, flood and smoke damage restoration process better than anyone. This means we can work rapidly and diligently to to restore your Skokie home or business to its original condition. Most importantly our  staff offers you the personal, responsive guidance you need during this difficult time. Our public insurance adjusters will work with you and your insurance carrier, handling all the details to ensure a quick and worry-free restoration experience. We know you want to return to your property as quickly as possible without any headache and hassle in dealing with your insurance company. At Musick Loss Management we are here to help you do just that.
From Howard Street to Golf Road, McCormick Boulevard to the Edens Expressway, if you are looking for a fire restoration adjuster or emergency restoration adjuster for your Skokie home or business, look no further than Musick Loss Management. We have extensive experience working on restoration projects throughout Skokie and the surrounding communities. Our professional insurance adjusters are committed to providing you with the highest level of service, so you can get back in your property and get on with your life. Contact us today, and experience the Musick Loss Management difference for yourself. We appreciate the opportunity to put our service and expertise to work for you!