Fire Damage Restoration, Water Damage Restoration and Other Property Damage Restoration in Chicago, Glenview, Hanover Park, Highland Park, and Lincolnwood IL
Fire Damage Restoration, Water Damage Restoration and Other Property Damage Restoration in Chicago, Glenview, Skokie, Highland Park, and Lincolnwood IL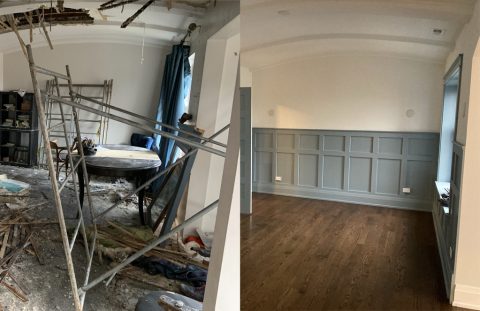 If you have sustained fire damage, water damage, or other property damage to your home or business, the restoration of your property will begin swiftly. In most cases, the process will begin before your insurance company has issued any payments, and will be completed by our competent, licensed and insured contractors.
View before and after pictures of our restoration services.
Emergency Stabilization
We will work with you to ensure that your property is properly secured and stabilized to protect your home or business from further damage. Musick Loss Management, Inc. will also assist you in relocating to temporary housing if necessary. If your business suffers a loss, we will take measures to ensure that your business interruption is limited as much as possible, saving potential future income in the process. It is Musick Loss Management's practice to document your loss as soon as possible in order to prevent potential issues in the future, as well as request cash advances if needed.
---
Construction and Restoration Services
To finalize the entire process, Musick Loss Management provides complete construction and restoration services for residential, commercial, and industrial properties.
Upon maximizing your insurance settlement, the restoration and construction element begins by presenting a detailed scope of work.
The approval of the scope of work guarantees that every aspect of your residential or commercial restoration is completed both effectively and efficiently. Therefore, allowing your daily functionality to be restored and your surroundings protected.
---
What To Do When Filing Water Damage Claims in Chicago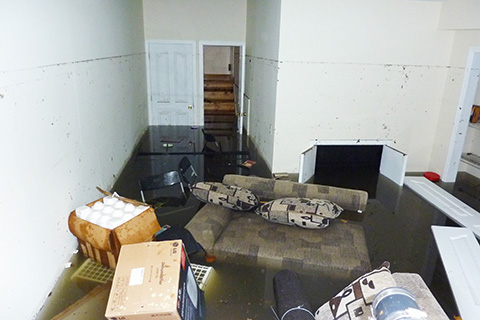 Whether it's from a flood, burst pipe, or faulty roof, water damage is one of the most common insurance claims and can create the most costly losses. Water damage claims range from a small stain on the ceiling to several feet of water effecting the entire structure. Regardless of the size and scope of damage, the process of restoring water damage starts with water removal and drying. Since microbial growth poses a serious health risk and can begin within 48 hours, quick, efficient decontamination is vital to restoring a structure to its pre-loss condition. Only then can the property be repaired and damaged items be replaced.
If you are facing difficult water damage claims, you're not alone. The expert insurance adjusters at Musick Loss Management are experienced in handling all types of insurance claims, including loss from flood or water damage. We know you're dealing with enough, and that's why your MLM insurance adjuster is available to assist you through every step of the process. Don't try to handle water damage claims alone. The experts at Musick Loss Management are on your side.
---
Fire Damage Restoration in and around Chicago, Glenview, Highland Park, and Lincolnwood
Fire Damage Restoration Chicago is the answer to the devastation of a fire that lasts long after the flames are put out. Even if you are fortunate enough to have the structural integrity of your property intact, smoke and soot can further damage parts of the building untouched by the fire. Which is why it is so important that fire damage restoration gets underway as quickly as possible. Quick, responsive action minimizes long-term damage and allows you to recover the important, undamaged contents of your property.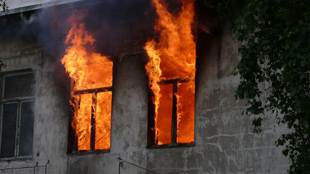 When surveying fire damage to a home or commercial structure it important to search all areas of the property, including places you may not expect smoke to travel. Closets, drawers, and cabinets may appear untouched on the outside but their contents may be affected. It is also important to work with a reputable fire damage restoration company, who can accurately and adequately inspect the structural integrity of your property, without overlooking damage that may be problematic down the road.
As experts in handling fire damage restoration Chicago claims, Musick Loss Management can provide you with the information, resources and support that you need during this difficult time. We handle the claims negotiation process, so you can focus on rebuilding your property and restoring your home or business.
Musick Loss Management, Inc. is the Chicago area's premier public claims adjusting and restoration firm. We are the company that homeowners, business owners, condo associations, and real-estate management companies call when disaster strikes.