Smoke Insurance, Restoration, and Water Damage Claims in Northfield IL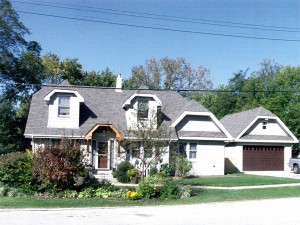 Northfield, IL is home to some of the Chicagoland area's most stunning real estate properties. Beautiful homes, exceptional schools and conveniently located to Chicago's North Shore, Northfield offers residents a wonderful place to live and work. When your Northfield home has experienced an insured loss, adequate services just aren't enough. That's why Musick Loss Management is here to provide you with the dedicated service and personal guidance you need to navigate the claims process. Our experienced public adjusters have the skill and resources to efficiently and effectively negotiate with your insurance company. You want a prompt restoration and the maximum settlement for your claim, and Musick Loss Management stands ready to deliver.
Your Northfield home represents a significant investment. Don't attempt to handle your insurance claim alone. Working with an experienced public adjuster can mean the difference between a quick restoration and spending weeks or months going back and forth with your insurance carrier. It can also mean the difference between being awarded the full value of your restoration project or settling for less than you deserve. At Musick Loss Management our adjusters will work with you and your insurance company to ensure that you are adequately compensated for your loss. In fact, we can handle all phases of your claim — from performing a thorough review of your policy and preparing a detailed, itemized estimate to negotiating your settlement and providing ongoing communication. We can also provide you with the emergency services necessary to secure your property including board-up, water removal and structural drying, as well as assistance with temporary housing until your restoration is complete. In addition, we can handle your construction and restoration work, ensuring your Northfield home is restored to it's pre-loss condition and original beauty. Musick Loss Management is here to help!
From Happ Road to Sunset Ridge Country Club, Willow Road to Winnetka Avenue, wherever your Northfield, IL home or business is located, you can depend on the expert adjusters at Musick Loss Management to provide you with the guidance, support and service you need to get through this difficult situation. We understand how stressful and frustrating it can be when fire, flood or storms damage your property, and our team is here to provide you with the professional, public adjuster and restoration services you need and the peace of mind you deserve. Contact us today, and let Musick Loss Management exceed your expectations!