Fire Damage Restoration, Property Damage Restoration in and around Mt. Prospect IL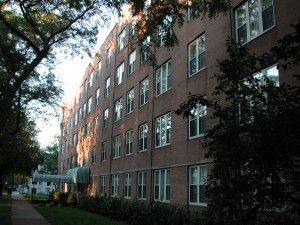 Conveniently located just north of O'Hare Airport, Mt. Prospect, IL has attracted a wide range of businesses, manufacturers and retailers. In fact, Mt. Prospect's strong business community provides thousands of jobs, attracting more and more residents to this growing northwest suburb. Whether you are a Mt. Prospect homeowner or business owner, your property represents a significant investment. More than that, it represents your livelihood. So, if your property has sustained flood, fire or storm damage, or other insured loss, Musick Loss Management is the name to know.
Many times people forgo working with a public adjuster, only to find that weeks or months later they are still doing battle with their insurance company. Don't make that same mistake. When you work with Musick Loss Management we can handle all phases of the claims negotiation and restoration process on your behalf. Plus, we keep you informed every step of the way. So, there is no wondering what the status of your claim is or when you will receive your settlement. Whether it's fire damage to your business on Route 83 or flooding at your home near the Mt. Prospect Golf Club, Musick Loss Management is your source for exceptional service and fast, efficient results.
If this is your first time working with a public adjuster, not to worry! Musick Loss Management is here to guide you through the process from start to finish. Your public adjuster will thoroughly review your insurance policy, inspect your Mt. Prospect property and prepare a detailed claims assessment for your insurance company. They will also handle all negotiations, ensuring you receive maximum compensation for your loss. In addition, our expert crews can handle your complete restoration as well. From water extraction, structural drying and emergency board-up to assistance with temporary housing, we are at your service! We know you want your Mt. Prospect home or business returned to its pre-loss condition as quickly as possible, and our professional restoration and claims adjuster services provide you with exactly that.
Avoid the hassle and headache of attempting to handle your insurance claim negotiation on your own. Unlike your insurance company's adjusters, Musick Loss Management is working for you. Our goal isn't to save your insurance company money; it is to ensure you receive the compensation needed to properly restore your home or business. Whether you are near Randhurst Shopping Center, South River Road, Northwest Highway or anywhere in between, Musick Loss Management is the only call you need to make for Mt. Prospect disaster restoration and public claims adjuster services. Let us put our expertise to work for you!