Have you sustained any fireor other property damage recently? Then you must have suffered a loss. We at Musick Loss Management, Inc. know that you already have a lot to deal withso, apart from our smoke damage restoration service we also help people out with their insurance. Our public insurance adjuster, licensed by the Department of Insurance, is here to assist you with the damage claims. When it comes to property claims, Musick Loss Management has the knowledge and the expertise to present your case to the insurance company and get you the settlement you are entitled to. We have experts who can review, prepare, and negotiate your claim with your agent. These experts document all your losses and also request any cash advances if needed. Our primary objective is to take you through the process of property damage claim adjustment smoothly.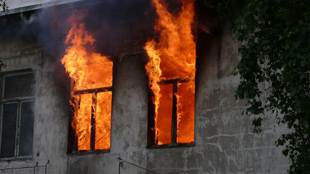 Below we have mentioned 3 ways how we assist you with your claims. Take a look.
Reviewing your actual insurance policy is very important. Our experts will go through your policy and analyze it to make sure that all the provisions are satisfied and whether they are giving you a good coverage.
A well-documented claim is more likely to obtain a favorable settlement. Our team prepares exhaustive documents giving intricate details of all your business losses, loss of rents, and additional living expense so that the insurance company can't deny you what's rightfully yours.
The negotiation process will begin once our professionals have gotten an estimate of all your losses. These negotiations include on-site evaluations and third party opinions on your loss. Throughout the process, our representative will keep you up-to-date with the progress of your claim and they will not accept any settlement without your approval.
So, if the people of Evanston IL, Glenview, Hanover Park, Northbrook, Park Ridge, and Skokie, ever need a licensed public adjuster, we are here to help.