One of the lesser thought of points in the assurance policy industry the reimbursement of money in the case of policy settlements. It is, however, an extremely vital point that should not be ignored at any cost. We, at Musick Loss Management, Inc., have made it a point to help our customers not only with the purchase of the policy but also with insurance claims. Our employees are ready to assist you with the whole process from the beginning to the end. All you have to do is contact us with your requirements and our field agents will reach out to you. The dedication of our staff members to our customers has made us one of the most popular firms in and around the areas of Chicago, Deerfield, Northbrook, Evanston, Des Plaines, and Highland Park.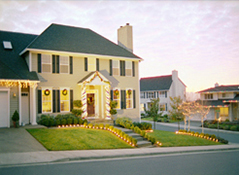 Here, we have put together 3 vital points that you should know about seeking reimbursement against your assurance policies. Take a look. 
Different firms in the market have different rates of settlements for different policies. There are agencies that are stringent about settlements against vehicle claims and are less so for health policies. So, you need to find out about this from market research.
Some agencies directly credit the reimbursement amount to your bank account while some others have methods that are less direct. Many agencies offer cashless facilities that remove the need for hard cash altogether and make the payment process very smooth.
In the case of a mishap, the money that you will need is usually of an urgent nature. The settlement time taken by the agency should not be so long that it ceases to be of any use to the policy-holder. Thus, this is a vital point that has to be paid attention to.
So, if you are in a situation such as this and want everything to proceed smoothly then get in touch with us without any delay.