Sometimes, in life, we have to face situations that we never thought of. You might face a natural disaster for which your property gets destroyed completely. That is why many people invest in insurance programs to get compensation against such losses. But getting the insurance claims in such a situation can be quite challenging. You might need professional assistance to get insurance claims help. We, at Musick Loss Management, can be the right choice for you. We are one of the most established and reliable companies which have been in this business for a long time now. We bring you highly qualified, experienced, and reliable insurance claims adjusters who can help you with such negotiations quite easily. We can help you prepare, present, review, and negotiate your insurance claims. We are known for our sense of professionalism, efficiency, and Dedication for all our clients. So, if you are based in areas like Chicago, Northbrook, Northfield, Skokie, Evanston, or Des Plaines, then you can opt for us.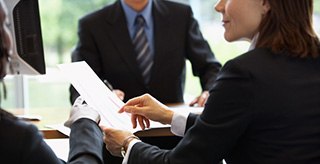 Here, we have put together a few things to look out for while hiring insurance claims help. Take a look.
Insurance claims to a challenging topic. One might require a substantial amount of experience to deal with these people. With more years spent in this field, one can gain added expertise on how to prepare and present your case to negotiate better. That is why you must look out for experience while hiring these services.
You can only trust a company when they have a good reputation in the market. That is why you should check the reviews and ratings of the company before hiring. This will not only give you an idea of the sort of standing they have but we also tell you more about their process and services so that you can make a well-informed choice.
So, if you are thinking of choosing us, contact us today.