There are several kinds of risks and challenges that you might have to face in life. Most of these are quite dangerous and can cause various kinds of damages to your property or belongings. In order to protect yourself, most people invest in good quality insurance programs. While these are quite useful and have been successful in providing people with compensation against their losses, getting such claims is also quite a hefty task. You should hire an insurance adjuster to help you with this. We, at Musick Loss Management, can be the right insurance claims help for you. We are an established and reliable company which has been in this field for a long time. We can provide you with public insurance adjusting and property damage restoration services. We are known for our efficiency, experience, and a solid reputation among many. So, if you are located in areas like Chicago, Des Plaines, Northfield, Northbrook, Hanover Park, or Evanston, Then you can choose us without any hesitation.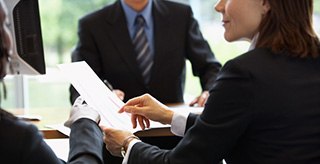 Here, we have put together a few tips that will help you find the right company for your insurance claims help. Take a look.
First of all, you should make sure that the company you are choosing for your insurance adjusting services is a reliable one. In order to understand if the company is reliable or not, you must take referrals and recommendations from people who have experience in this regard. Just ask around your friends and family for a few reliable names to avoid any fraudulent activity.
Another important and useful way in which you can find the company which can help you with your insurance claims would be to search on the Internet. Since the Internet has answers to everything, you can get a few reliable suggestions from there. Just go through the client feedbacks and online ratings of the company to understand the sort of reputation they have in the market.
And if you are interested in hiring us, contact us today.