Tragedies are common but highly unfortunate. Any form of tragedy, whether it is man-made or natural, can cause a lot of devastation and loss. But fighting with the insurance agency to get your due claims is not going to be an easy task. Therefore, it is essential that you hire a public insurance adjuster for your help. We, at Musick Loss Management, can provide you with experienced and reputed public adjusters for your insurance claims. Right from review, preparing, to presenting and negotiating the claim, we can do everything that is required to maximize your settlement. We are one of the leading public claims adjusting restoration firms which works hand in hand with business owners, real-estate management companies, condo associations, and simple homeowners. So, if you are located in areas like Deerfield, Des Plaines, Evanston, Lincolnwood, Mt. Prospect, or Northbrook, then you can rely on us.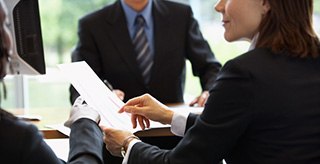 Here, we have put together a few questions to ask your insurance claims adjuster before appointing him. Take a look.
Can you formulate a complete review of the insurance policy?
Formulating or conducting a solid review of the insurance policy is one of the crucial tasks of a public adjuster. Therefore, you should make sure the person you are hiring is capable of carrying out this task with ease.
Can you help with an elaborate estimate of all the aspects of your claim?
You should understand that an elaborate estimate is required to cover all the major aspects of your insurance claim. Therefore, you need to ask the public adjuster if he or she can help you with research, document, and justify the claim to create a detail estimate report.
Do you communicate at every stage of the process?
This is your claim and you have every right to know how the whole procedure is being executed. So, you need to ask the adjuster if he or she will keep you posted about every step so that you are aware of everything.
So, if after asking such questions, you are interested in hiring us, then quickly get in touch with us now.