Have you ever experienced a fire emergency? Then, you must be familiar with the ruins that it can cause. It might take you days to get your property back to its original condition after a fire hazard. That is why you should hire professionals to help you with the fire damage restoration. We, at Musick Loss Management, Inc., can be the right choice for you. We are an established and reliable company which has been in this field for a long time. We can provide you with a wide range of services, right from public adjusting services to even damage restoration services. We are known for our highly trained and qualified professionals who can review, prepared, present, and negotiate your claims whenever necessary along with our state-of-the-art technology which allows us to restore your property to its original condition in a short period. So, if you belong to areas such as Highland Park, Park Ridge, Glenview, Skokie, Deerfield, IL, or Chicago, then you can opt for us.
Here, we have put together a few questions to ask your fire damage restoration service. Take a look.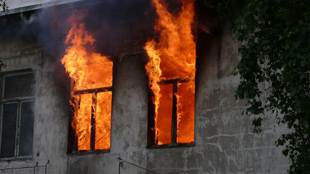 Do you provide arrangements for keeping the belongings until the property is ready?
While the company carries out the restoration work, you will have to keep your belongings somewhere. It helps if the company can arrange for a place where you can keep your things safely. That is why you should ask the company if they have this kind of facility or not.
How much will you charge for the services?
Budget plays a key role whenever you are making this kind of choice. You have already suffered from such a huge number of losses and would like to see if your money now. That is why you should ask the company about an estimated rate so that you can decide if it is an affordable choice for you or not.
So, after getting these answers, if you are thinking of choosing us, contact us today.