Have you ever faced a fire accident in your life? it is quite a common disaster that people often face in their homes or offices. Nowadays you get a lot of precautionary measures and fire alarm systems to prevent the disaster. But even if you are able to save lives, the destruction it can cause in your property is huge. That is why you should hire a professional fire damage restoration service at the earliest. We, at music loss management, can be the right solution for you. We are an established and reliable company which can provide you with a wide range of services, right from fire and water damage restoration to even public claims adjusting services. We are known for our sense of professionalism, efficiency, and utmost dedication towards all our clients. So, if you belong to areas such as, Highland Park, Des Plaines, Chicago, Niles, Northbrook, or Skokie, then you can opt for us.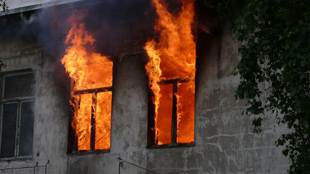 Here, we have put together a few questions to ask a company offering you fire damage restoration services. Take a look.
How much time will it take to carry out the restoration work?
The duration of the restoration work will depend on the kind of damage the fire accident has caused. But if you get an estimated duration from the company, you can plan your schedule and even arrange for another house value our existing property gets restored. That is why you should ask about how much time it will take to carry out the restoration process.
2. Can you offer free quotes?
Another thing that you need to ask a company is if they can provide you with free quotes for their services. This will help you understand if the company is affordable for you or not. If needed, you can use these quotes to compare it with others and then choose wisely.
So, after getting these answers, if you are thinking of choosing us, contact us today.