Have you recently been involved in an accident? Has your property been damaged? Do you want to file an insurance claim? Then you might want to hire an adjuster from Musick Loss Management as our expert will make your case stand out thus making it easier to file for the claim. We have been in this business for many years now and our main aim has always been to get a fair and equitable insurance recovery for our clients. Our public adjusters are licensed by the Department of Insurance which makes them trustworthy and capable of handling the claims on behalf of the insured. Whether it is recovery against fire damage, water damage, or any other disaster, you can trust professionals to do their job in the best possible way.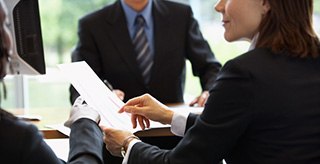 Below we have mentioned 3 Chief Attributes of a Good Insurance Adjuster. Take a look.
Communication Skills
Having strong communication skills is very important for an adjuster. As he is basically the middleman between two parties, he has to be in constant contact with each party which requires continuous communications, passing along messages, and listening to their concerns.
Time Management Skills
Since these people deal with insurance claims they need to work in a timely fashion to ensure that the payment is made quickly and efficiently. An adjuster with good time management skills makes a better and more reliable professional and people put their faith in him.
Integrity
A lot depends on the efficient functioning of an insurance adjuster. Hence, a person with honesty and integrity will get the job done better and will make sure the deserved to get their rightful share of insurance for their property damages. A dishonest reputation will not get an adjustor much business.
So, if you live in the regions of Deerfield, Chicago, Des Plaines, Northfield, Mt. Prospect, Evanston, IL, and are looking for an adjustor, you can contact us on 773-529-9500.