Insurance Adjuster, Smoke Insurance, Restoration Claims in Des Plaines & Glenview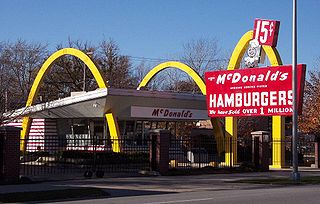 Incorporated in 1896, Des Plaines is among some of Chicago oldest suburbs. While the town has seen a lot of residential and commercial growth over the years, Des Plaines still continues to be sought after for its beautiful riverfront property. As with all waterfront homes, flooding is a concern. Even if your Des Plaines home or Glenview business is far from the water, older pipes, leaky water heaters, and even a roof damaged by storms can cause water damage. If you are looking for an emergency restoration adjuster in Des Plaines, Musick Loss Management is the only call you need to make. Whether you have water damage to your condo on Oakton Street or need smoke damage restoration for your home off South Wolf Road, it is always important to work with an experienced and professional insurance adjuster who understands your insurance and the unique features of your Des Plaines property.
When you you have to vacate your home or business due to fire, flood or storm damage, you have enough to deal with, without the added hassle and headache of handling your insurance claims. That's why it is always a good idea to leave the work to a professional. In fact, choosing an expert adjuster for your Des Plaines insurance restoration project can mean the difference between a fast and efficient property restoration or spending weeks going back and forth with your insurance company. At Musick Loss Management, our team is comprised of experienced, public insurance adjusters, who have an in-depth knowledge of the claims process and the know-how to quickly and seamlessly manage your project. In fact, we work with you every step of the way, handling the claims negotiation process on your behalf. This allows you to focus your attention and energy on what matters most — rebuilding your Des Plaines property and restoring your Glenview home or business. Over the years, Musick Loss Management has earned a reputation for delivering exceptional flood and fire restoration adjuster services, and we have experience working with all types of insurance policies and all major insurance carriers. From the Des Plaines River to Manheim Road, Kopp Park to Lake Opeka, wherever you are in the Des Plaines area, whatever the size and scope of your Glenview property damage, you can be assured that Musick Loss Management will handle your insurance restoration as quickly and efficiently as possible. Contact our professional adjusters today and let us put our expertise to work for you!